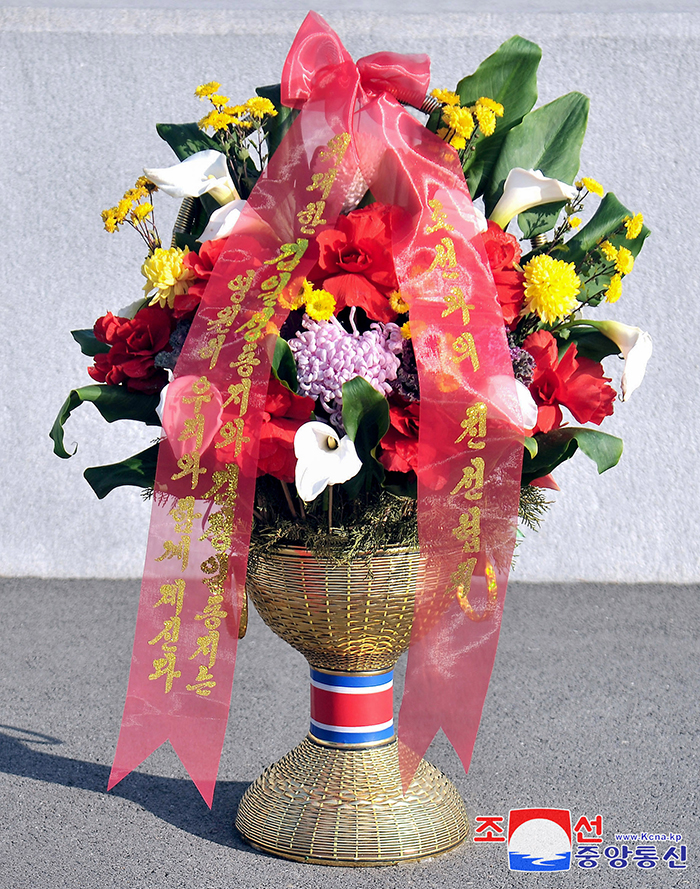 Great Comrades Kim Il Sung and Kim Jong Il will always be with us!
Korean Friendship Association
Your Excellency KIM JONG UN
General Secretary of the Worker's Party of Korea
President of the State Affairs of the DPR of Korea
Esteemed Your Excellency,
We, the participants in the international e-seminar under the title of the "75th Anniversary of the Invincible Korean People's Army" would like to send our great congratulations to Your Excellency and to the whole Korean people.
A remarkable occasion of the KPA birth anniversary makes us to look back with deep emotion upon the track of 75 year-long history of the heroic Korean People's Army.
Under the wise leadership of the Great President Kim Il Sung, a young KPA defeated the US Army and its vassal forces in the Korean War (1950-1953), literally which was a life confrontation of rifle-to- atomic bomb.
Then thanks to the leadership of the Great Leader Kim Jong Il, it firmly safeguarded the gains of the motherland and revolution throughout the days of the harshest trials.
Today under the outstanding leadership of Your Excellency Kim Jong Un, the KPA has been strengthened and developed into the invincible revolutionary armed forces, which enjoy a politico- ideological as well as military and technological superiority and also moral soundness. Not only, now it has the most powerful military strength which is able to gain supremacy over and annihilate with no hesitation the frantic military provocation moves by the USA and its followers.
An invincible spirit of the KPA which demonstrates to the world the might of an ever-victorious powerful army, gives a great encouragement and inspiration not only to the Korean people, but also to the world progressive people who aspire after the independence, equality and justice. Thanks to your leadership, sovereignty and progress of the Republic will be definitely guaranteed by the KPA.
It will firmly defend the motherland and bring about definite new turnabouts in the gigantic struggle for the comprehensive development of socialism in the DPR of Korea.
Everyday and each moment, witnessing the miraculous achievements, being attained by Juche Korea even under the current difficult circumstances, we would like to deliver the most sincere cheers to you, Your Excellency, for your command over the KPA. It is thanks to you that the army stands in the van and wages a heroic struggle to demonstrate the prestige of the country.
We would also like to pay our sincere respect to the front-line soldiers who stand for the defence of the country and the heroic personnel of the KPA for the great achievements to be accomplished in all hard and difficult combat areas of socialism.
President Kim Il Sung and Leader Kim Jong Il will always be with us!
Long live Your Excellency Kim Jong Un!
Participants in the International E-seminar, "75th anniversary of the invincible KPA"
February 8th, 2023