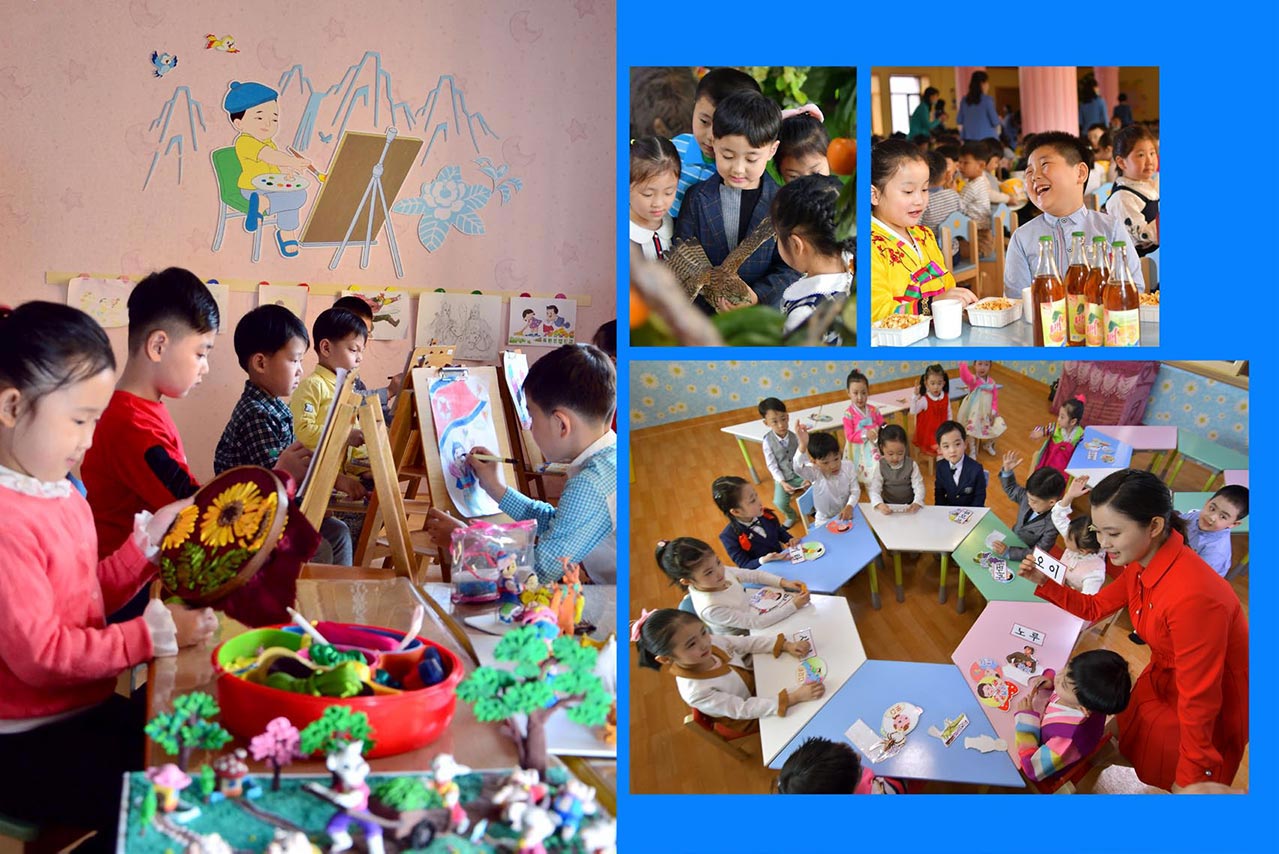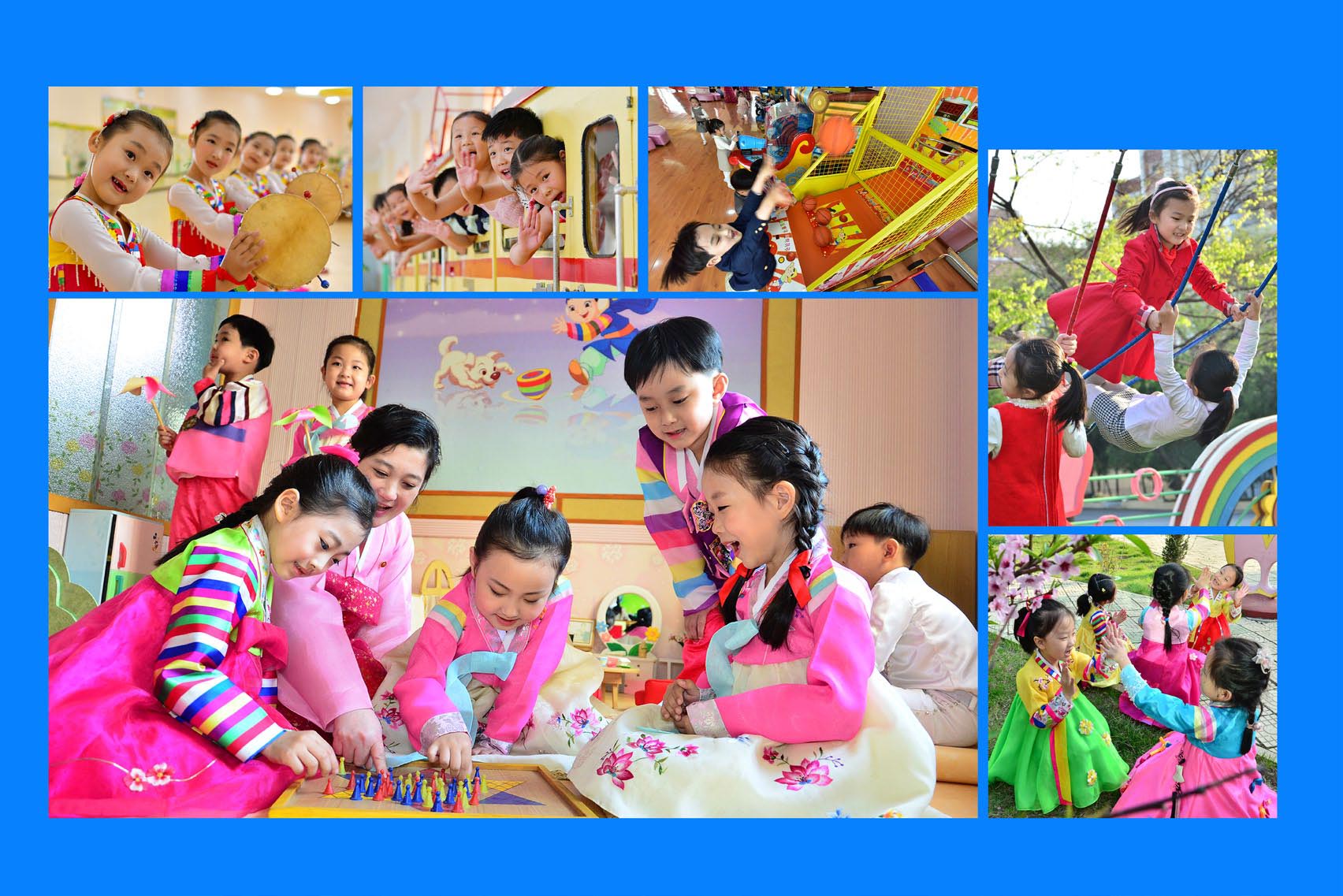 Changgwang Kindergarten in Central District of Pyongyang is widely known across the country as an exemplary unit in nursing and educating children as well as for producing numerous talented children.
Since its establishment in 1982, the kindergarten has directed great attentions to ensuring healthy growth of the children while strictly observing the Law on the Nursing and Upbringing of Children.
It makes it a part of the monthly routines to check on the health conditions of children and take proper measures while promoting exercises for physical fitness and cultivating lively personalities among children.
At the kindergarten teachers instruct children in the written and spoken Korean language, dancing, singing, musical instruments and other skills.
They teach such musical instruments as piano and guitar, vocal music, drawing, foreign languages, paduk (Korean go), and others, based on detailed analysis of physical constitutions, characters and hobbies of the children.
What teachers keep in their minds is that talents of the children, though gifted, can develop into full bloom only under their close attention and with tireless efforts.
Kkotppongori (Flower bud), an intelligence development multimedia presented by the kindergarten, helps children solve intellectual problems through interesting games, so it is well commented by parents and generalized in other kindergartens across the country.
Children from Changgwang Kindergarten achieved consecutive successes in the annual national contests of kindergarten children with outstanding talents.
Photo: An Chol Ryong, Kim Song Chol, Pang Un Sim
Text: Ri Jin Bom