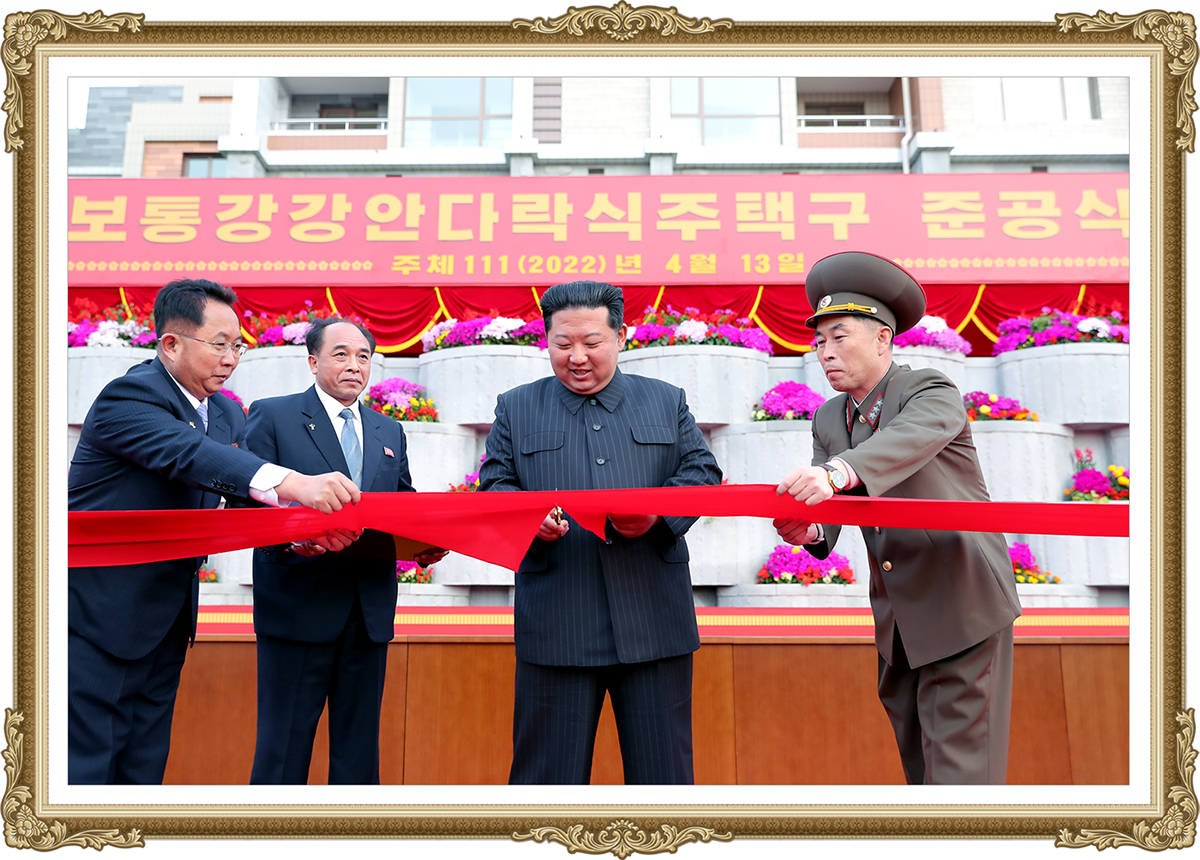 At the 8th Congress held in January last year, the Workers' Party of Korea presented construction for 50,000 households in Pyongyang as a main task of the Five-Year Plan. Between then and April of this year, 10,000 houses were built in Songsin and Songhwa, the eastern gate of Pyongyang. Separately from this construction, a residential area with 800 homes was opened on the banks of the picturesque Pothong River and distributed free of charge to labor innovators, scientists, educators and other exemplary workers.
In DPR Korea, housing construction is not a lucrative job, but a noble job for the welfare of the working masses.
The buildings erected as a wonder of the times in the most difficult time due to the sanctions and blockade of hostile forces and the global health crisis, show the reality of DPR Korea where the people enjoy all the civilization and happiness and the realization of their demands and interests is considered as a more important matter.
That is why all Koreans celebrate the 74th anniversary of the founding of the Republic with great joy, full of hope and confidence in a brighter future.
En el VIII Congreso efectuado en enero del año pasado el Partido del Trabajo de Corea presentó como una tarea principal del Plan Quinquenal la construcción para 50 000 núcleos familiares en Pyongyang. Desde entonces hasta abril del presente año se levantaron 10 000 viviendas en Songsin y Songhwa, puerta oriental de Pyongyang. Por separado de esta construcción, a la orilla del pintoresco río Pothong se inauguró una zona residencial con 800 viviendas que fueron distribuidas a gratis a innovadores laborales, científicos, educadores y otros trabajadores ejemplares.
En la RPD de Corea la construcción de viviendas no es una labor lucrativa, sino una labor noble para el bienestar de las masas trabajadoras.
Las edificaciones levantadas como una maravilla de la época en el tiempo más difícil debido a las sanciones y el bloqueo de fuerzas hostiles y la crisis sanitaria mundial, muestran la realidad de la RPD de Corea donde el pueblo se disfruta de toda la civilización y felicidad y se considera la realización de sus demandas e intereses como un asunto más importante.
Es por eso que todos los coreanos celebran con gran júbilo el aniversario 74 de la fundación de la República, llenos de la esperanza y confianza en un futuro más resplandeciente.