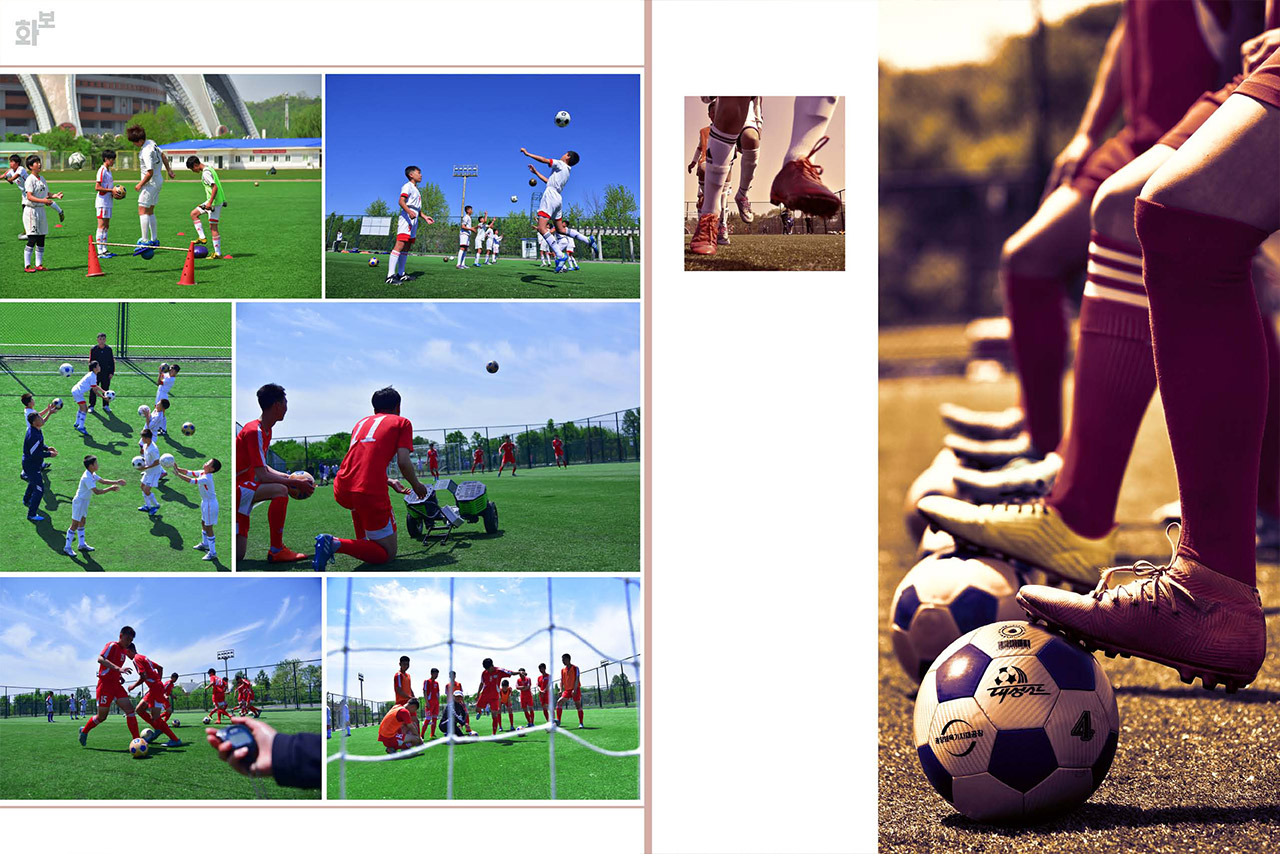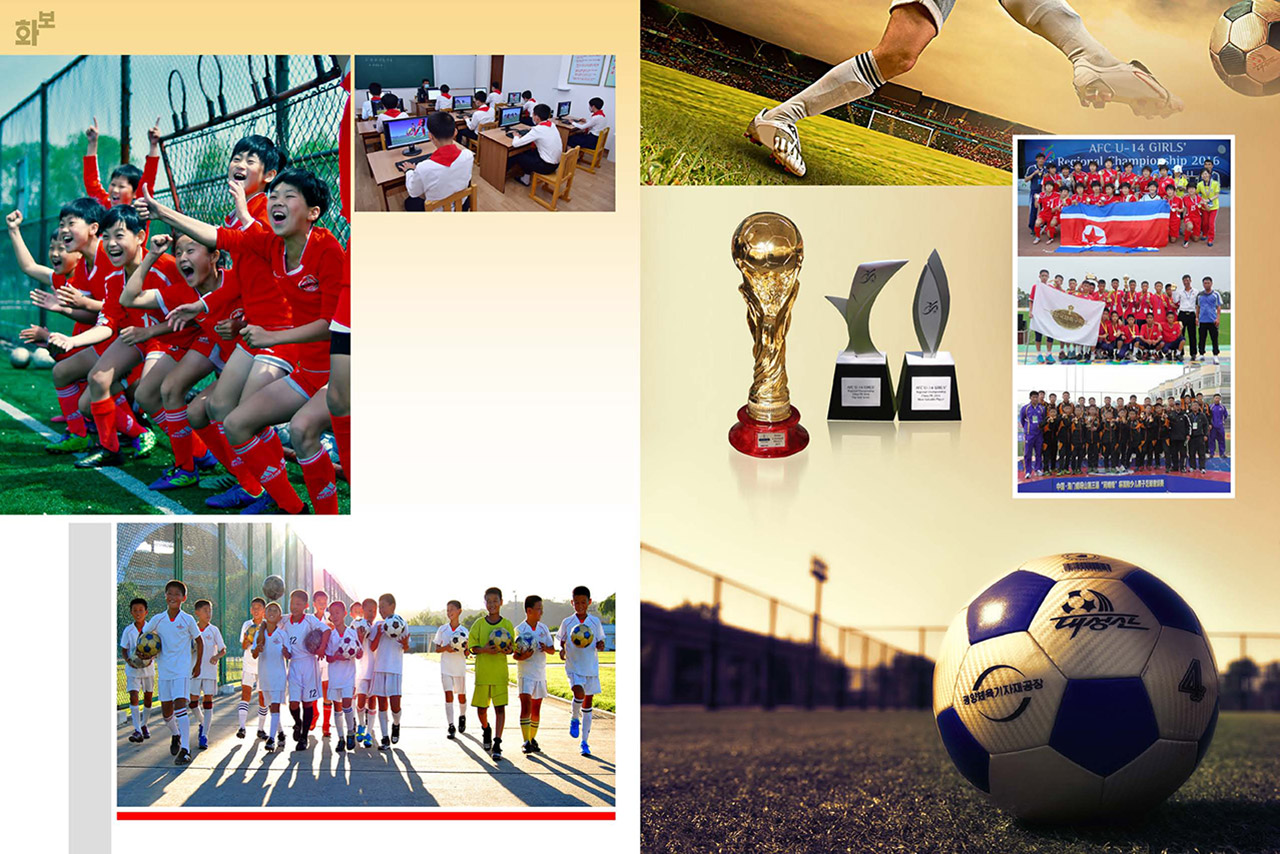 The Pyongyang International Football School built in an area of 12 000  square metres near the May Day Stadium on Rungna Island has become widely known across the country as an exemplary school in training reserve football players in less than a decade after its inauguration.
Such reputation is attributed to its modern teaching conditions and environment and excellent abilities of the students who are selected from all across the country, and largely to the educational strategy pursued by the school.
To cultivate intellectual faculties, especially creativity, of the students is of primary importance to the school.
"As it is common with other sports events," said O Kum Hui, Labour Hero of the DPRK, People's Athlete and instructor of the school, "football players should be prepared physically and technically. However, they can achieve deserved results only when they are supported by independent judgment and other creative thoughts. A future football ace is among those who can anticipate two or more through the one taught by teachers and get into action promptly."
Amid a brisk undertaking to introduce advanced achievements in sports science and technology, teachers and researchers of the school developed an integrated information system of educational management for football schools and won a special prize in the 23rd national sports sci-tech achievements exhibition.
The school pays close attention to making students develop their qualifications by acquiring a wide knowledge and cultivating the spirit of collectivism.
While giving education in basic subjects for students in primary schooling and junior and senior secondary divisions, teachers make detailed observations of the process of every student's character formation and development. And they conduct lessons and instruct trainings with a stress put on combining the processes of character formation and technical improvement of the students in an effective way.
Thanks to the progressive teaching methods, its students achieved successes in international games.
They took the first place in the U13 event and second place in the U11 event at the 3rd "Lancy&Codion" Cup International Junior Football Invitation Tournament held in Haimen, China, in 2014. The following year they played in the U14 and U12 events of the 4th "Lancy&Codion" Cup International Junior Football Invitation Tournament and won gold medals respectively. They also brought gold medals from the Norwegian Cup U14 women's football tournament in 2017.
Students of the Pyongyang International Football School are intensifying their training to realize their dreams of becoming football stars.
Photo: An Chol Ryong
Text: Kim Son Myong