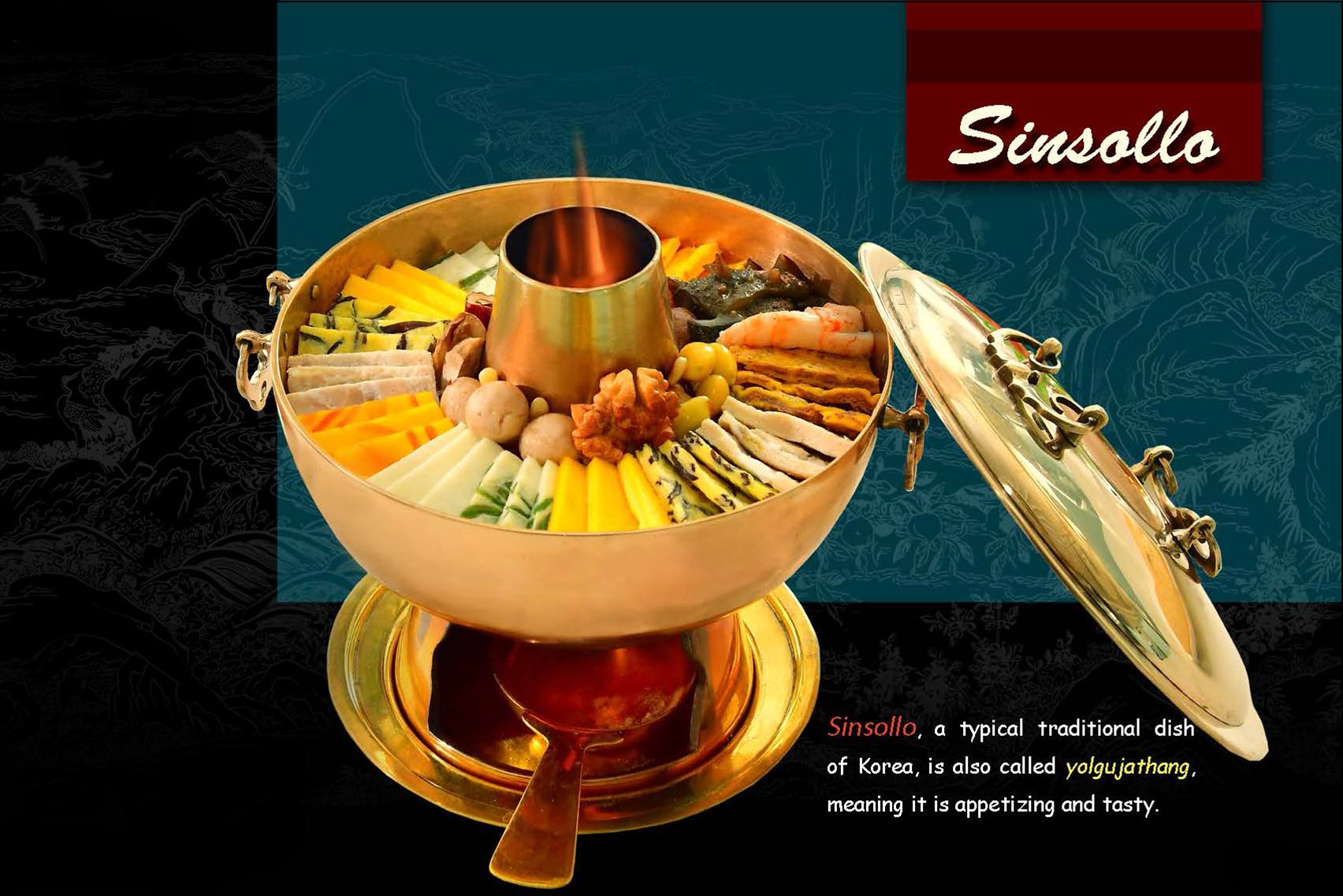 Sinsollo is a tasty dish made by processing meat, seafood, vegetables, edible herbs and fruits separately into sauté, fry, raw slices and meatballs and boiling them together in a brass brazier.
Originally it was called yolguja or kujathang, meaning an appetizing dish. With the passage of time, the name of the brazier was fixed as that of the dish.
There are old books telling about
the history of sinsollo.
There lived a prominent scholar between the late 15th century and the early 16th century, under the reign of Yonsan, the tenth king of the feudal Joson dynasty. The scholar expressed his opinion against the corrupt and despotic rule of the king, but was ignored, so he went into retirement in a deep mountain. There he caught animals and collected edible herbs, and cooked them using a peculiar brazier. People named the brazier sinsollo in the sense that it was used by sinson, an old man of legend.
Scores of materials are used for preparing sinsollo, and seafood, such as sea cucumber and shrimp, are indispensable to the dish.
Today sinsollo, all sorts of delicacies put in one vessel, is served at Okryu and Chongnyu restaurants in Pyongyang.
Photo: Pang Un Sim
Text: Choe Kwang Ho